My Cyclops Projects
First, my sincere thanks to Terry Walker and Harry Garland for their invaluable support for my projects.
I also want to thank Randy Wilson for his efforts in finding and generous loan of his Cyclops setup.

Second, the piece of information that you most want to know is that the image sensor chip is a Mostek MK4008P-9 or an AMI S4008-9 with the lid removed. Lid removal is most easily accomplished with a sharp chisel. With careful handling, the chip will continue to function without its lid. No glass cover is required.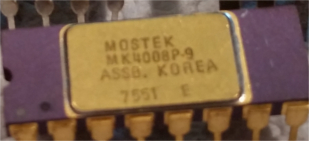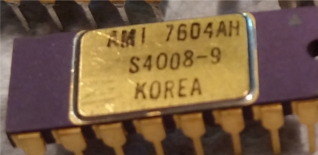 I created an exact reproduction of the Cyclops camera, described in the cover article of the February 1975 issue of Popular Electronics.
A good scan of the magazine is here.
A hand bill advertisement for the "SE-1024 image sensing module" (the circuit board described in the article) is here.

My Popular Electronics Cyclops Reproduction
Mouse over images for descriptions. Click images for larger views.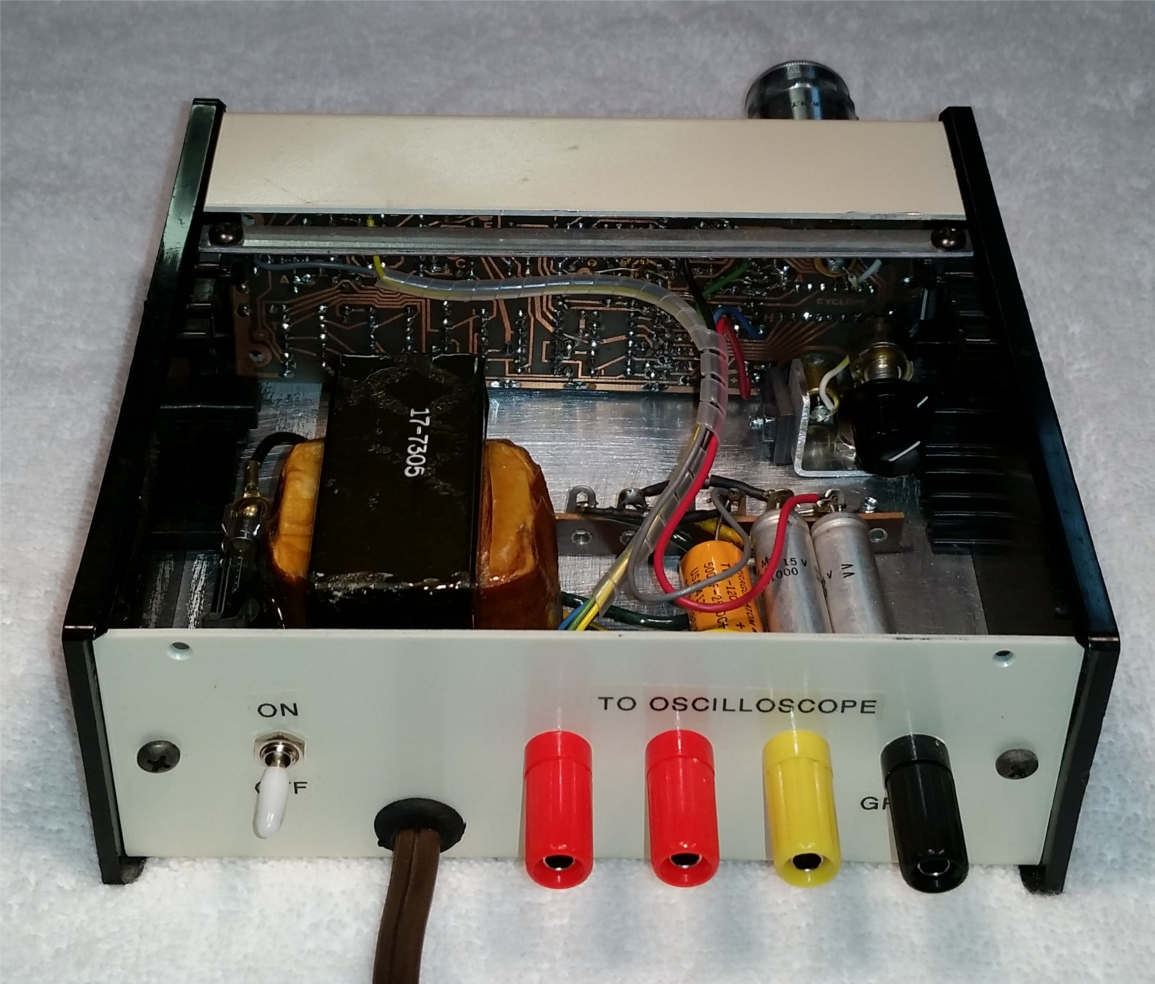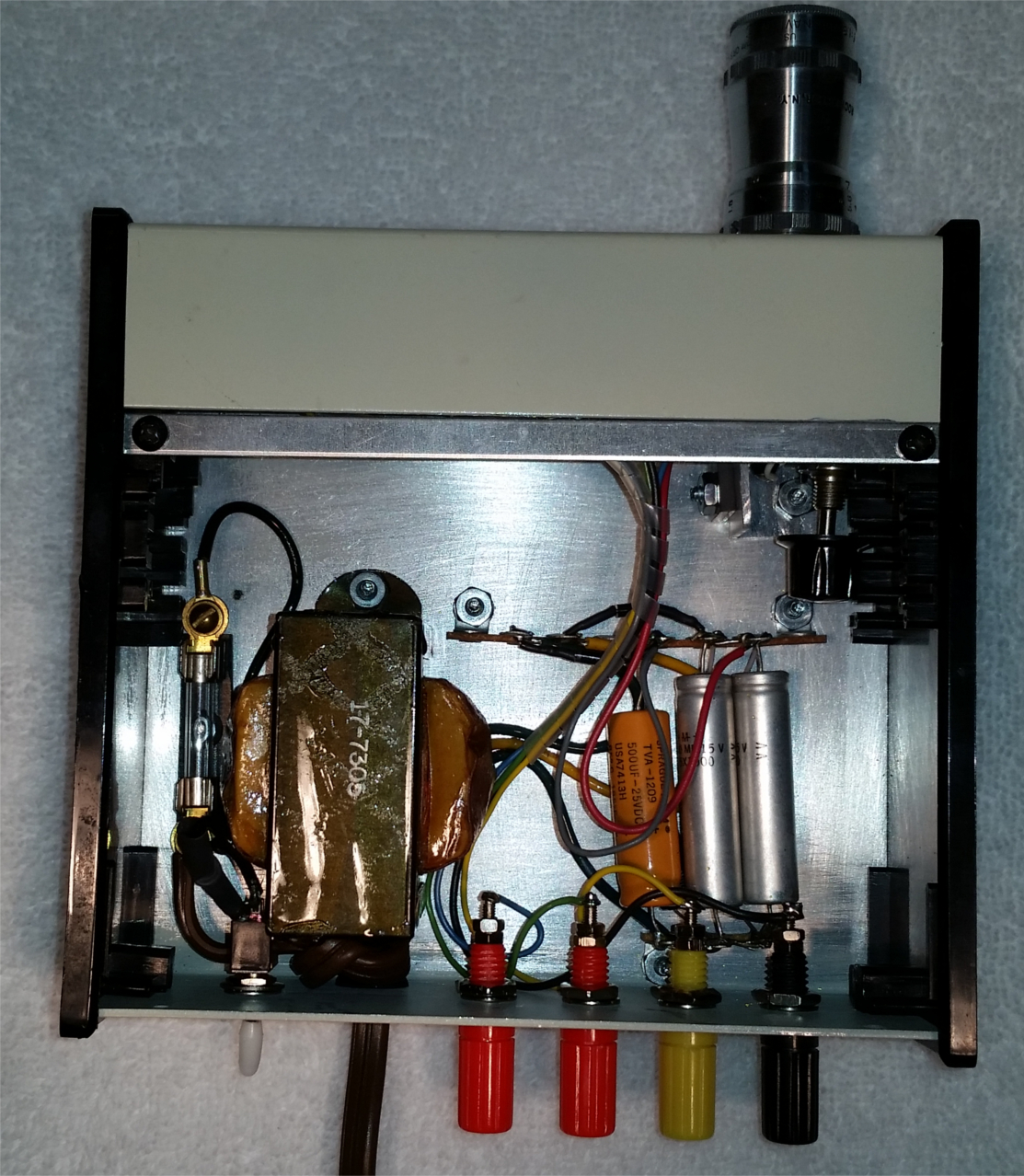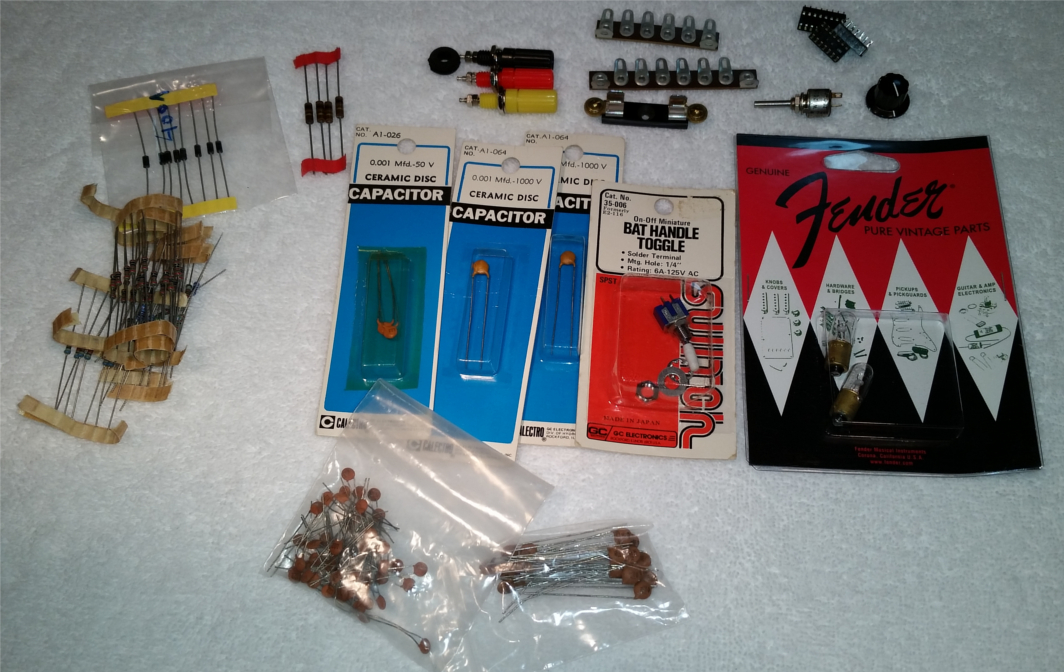 Click the above image for more photos and a more detailed description.
Popular Electronics Cyclops Circuit Board Construction (Details)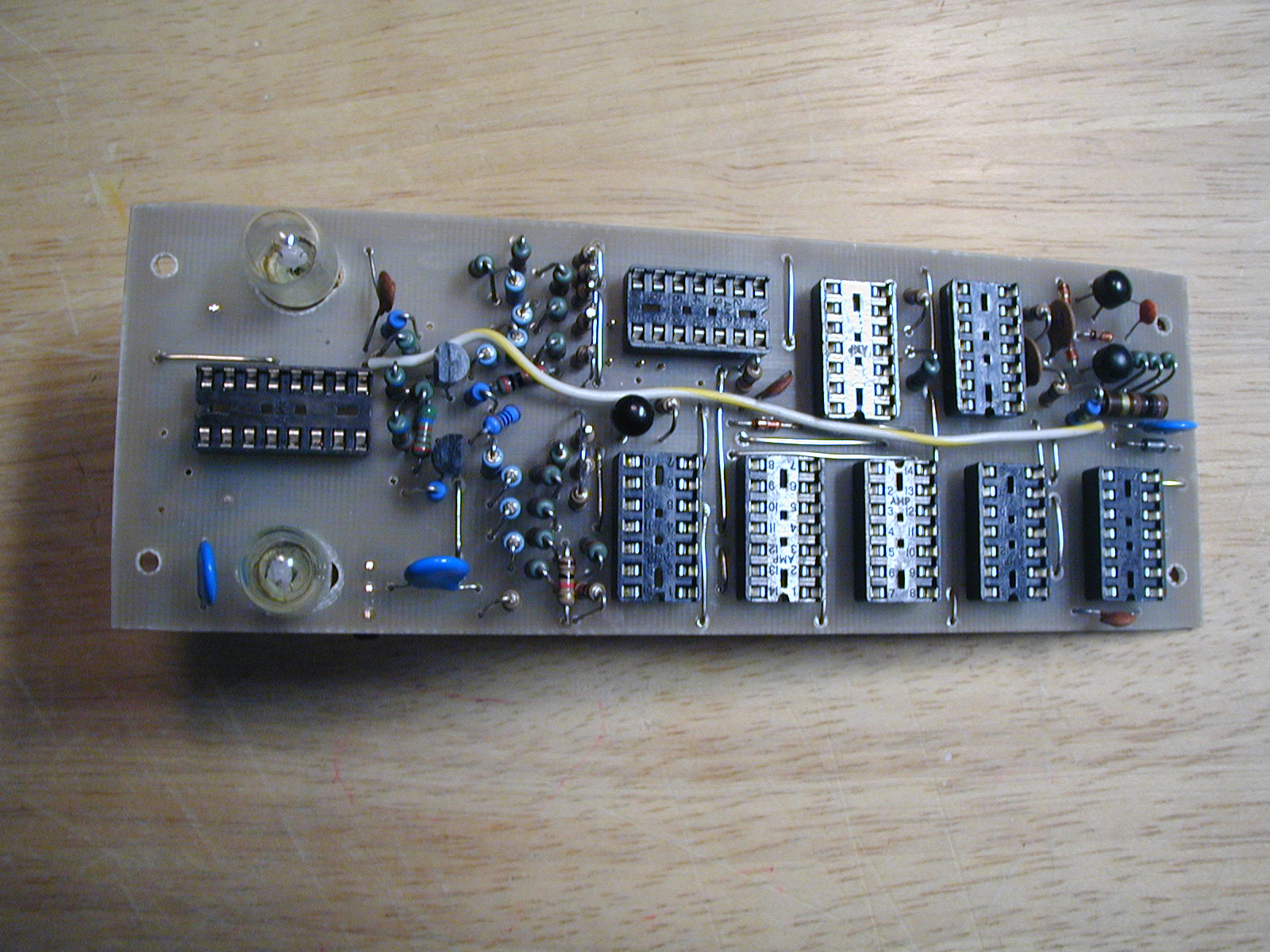 Click the above image for more photos and a more detailed description.

I exhibited this camera at the 2016 East Coast Vintage Computer Festival.
Some good photos of my exhibit are on this page.
HACKADAY published an article about it here.


Cromemco Cyclops Camera And S-100 Interface
A description of the Cromemco Cyclops can be found on page 7 of
this link.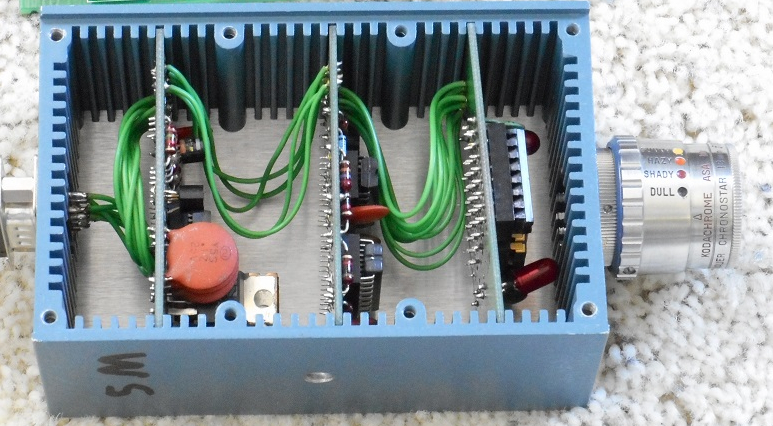 Original Cromemco Cyclops and S-100 interface (with Dazzler output) exhibited at VCF East 2018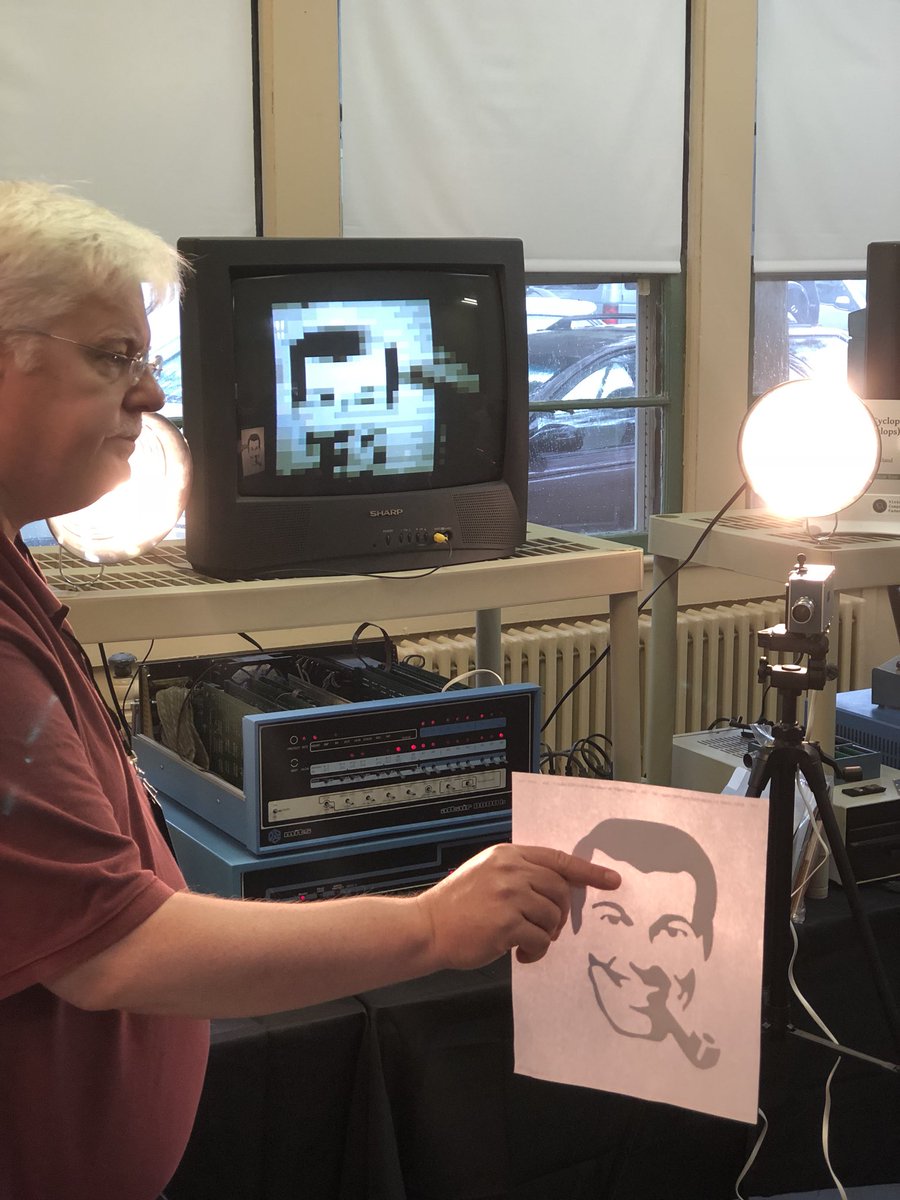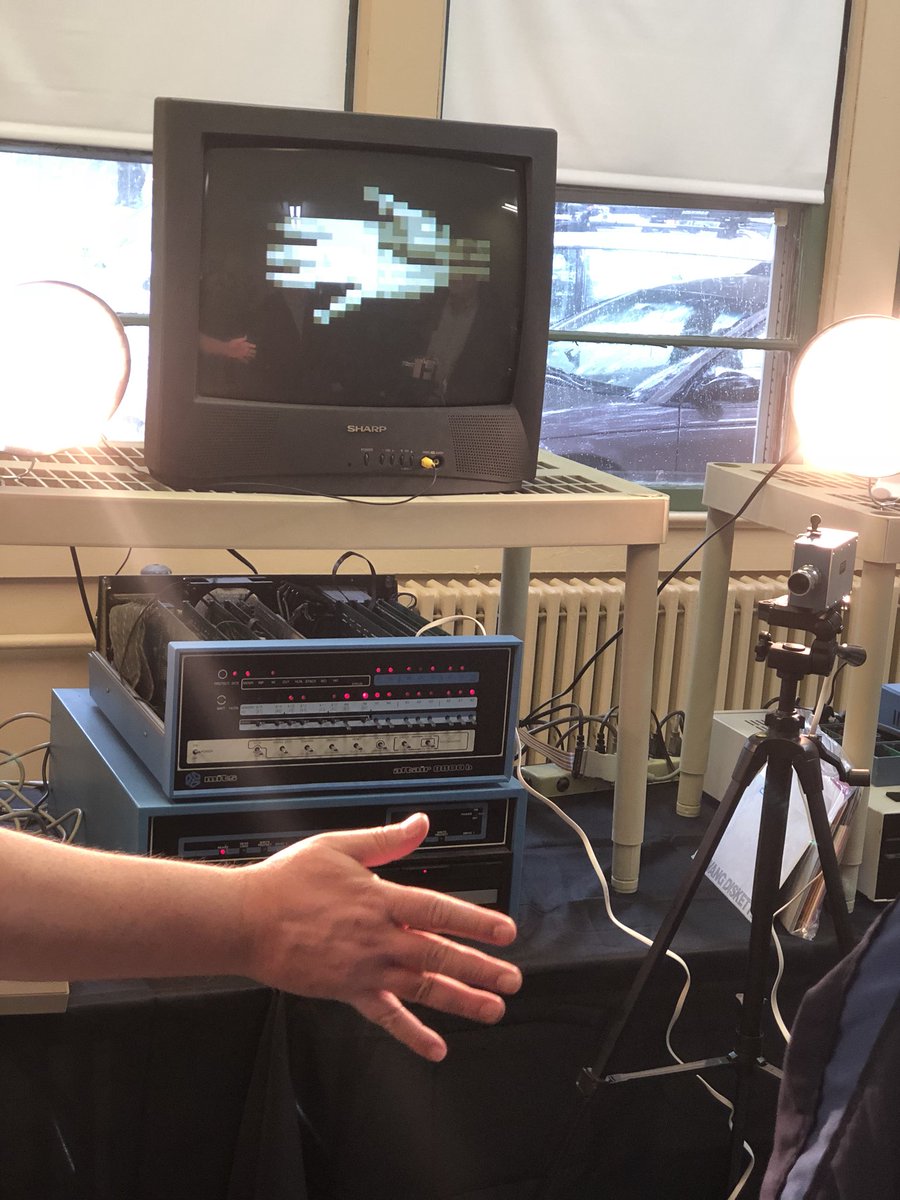 Above photographs taken by @paulrickards

A nice picture of the VCF East XIII Cyclops exhibit, taken by Mike Loewen is here.
Reproduction Camera Progress
Reproduction Camera Complete!
Assembled on 11/5. Tested with Terry Walker's "Altair Cyclops Scan Converter".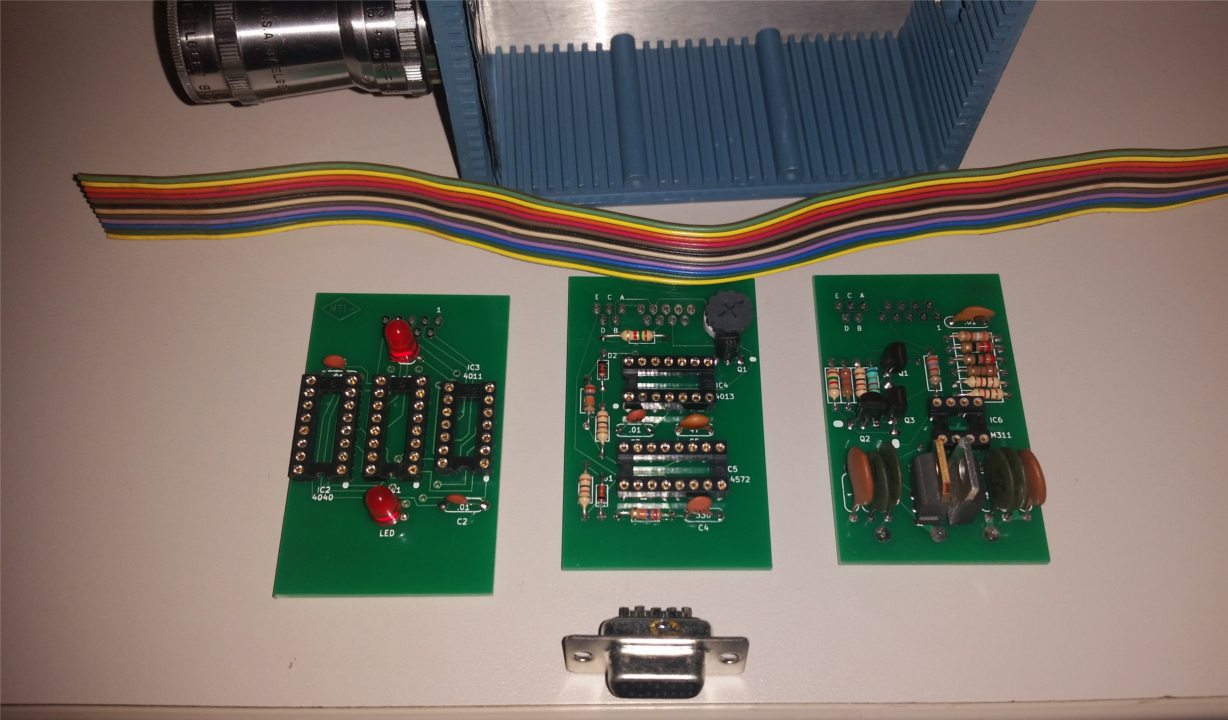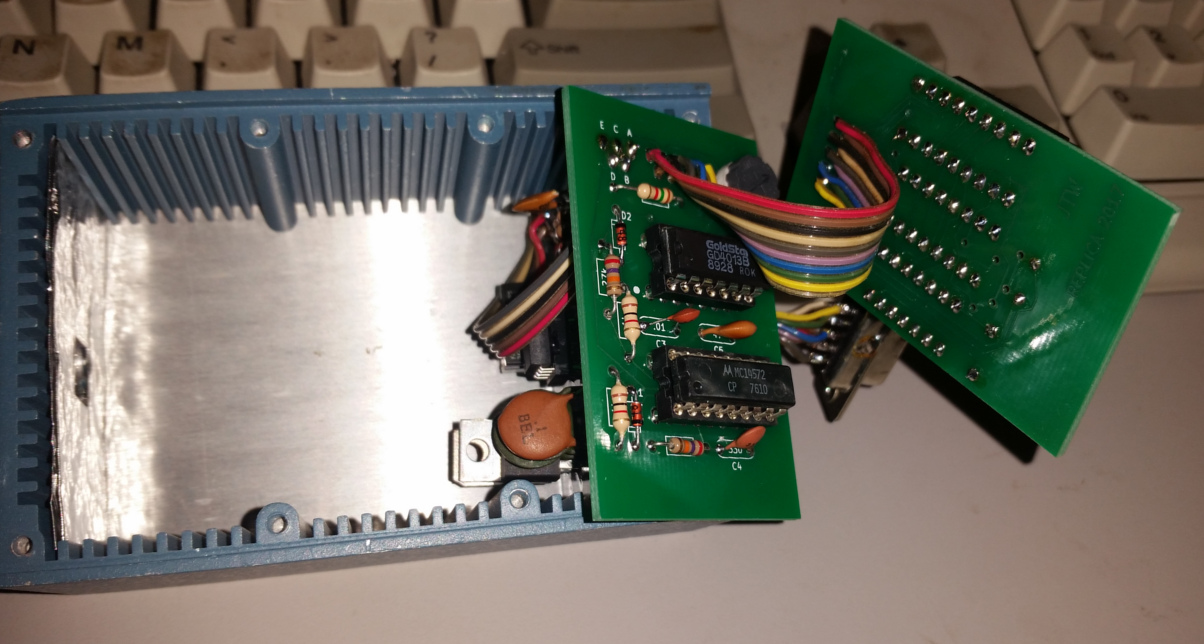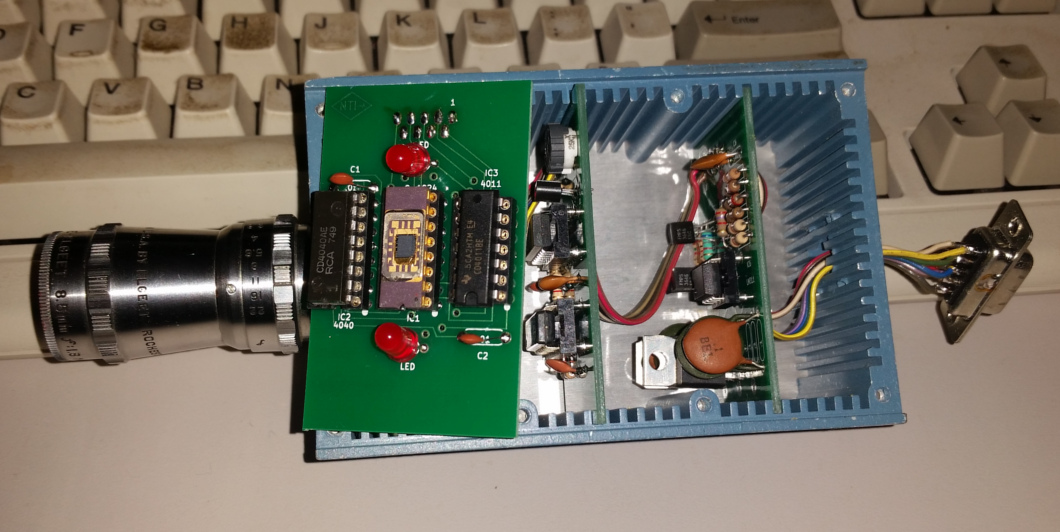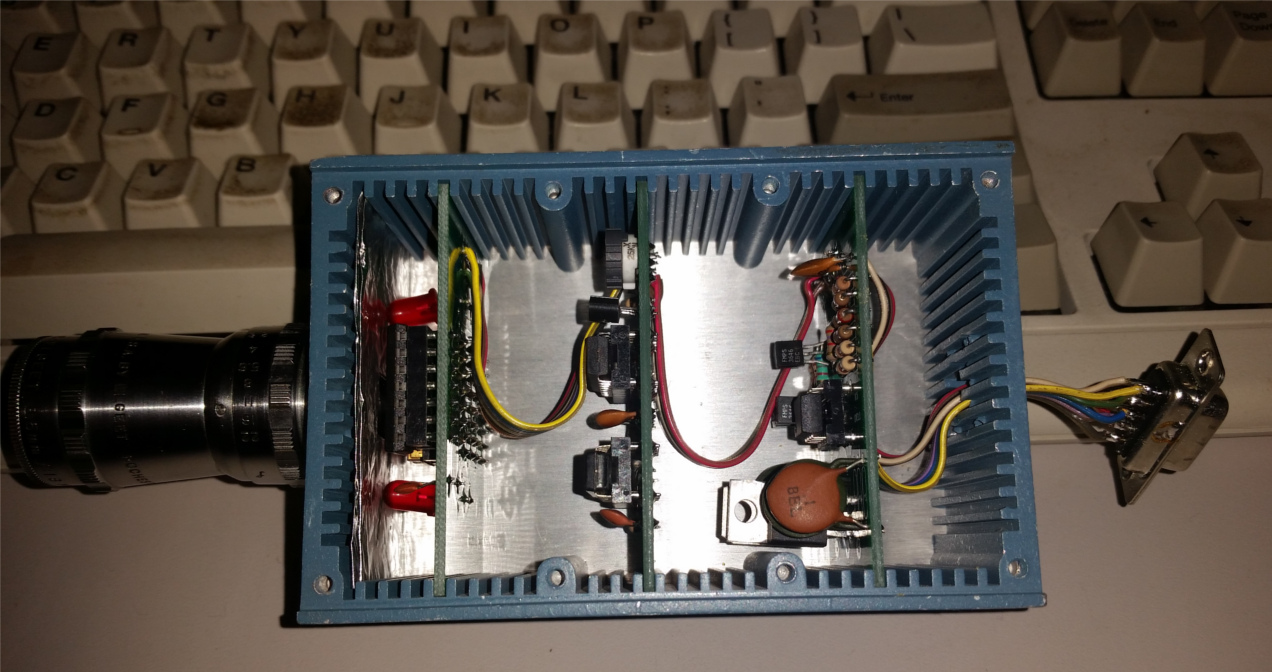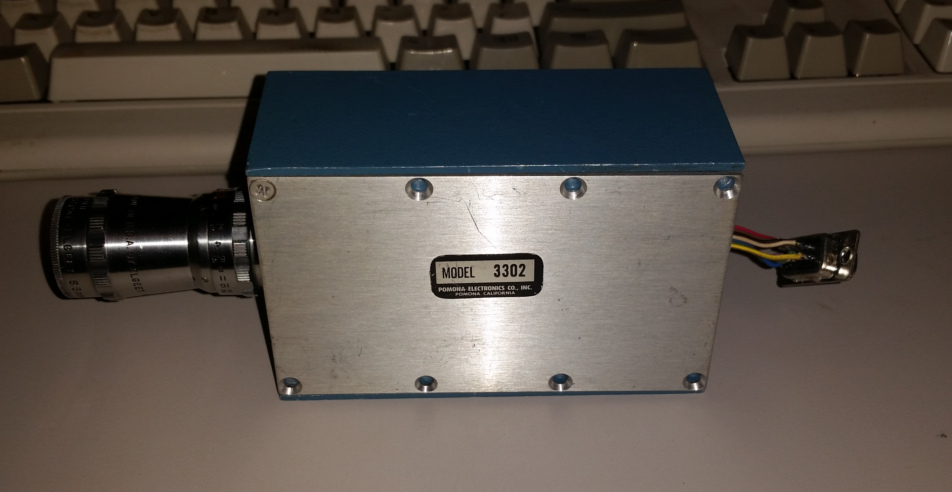 Boards Arrive From China
These Cromemco Cyclops ACC board reproductions were produced in KiCad.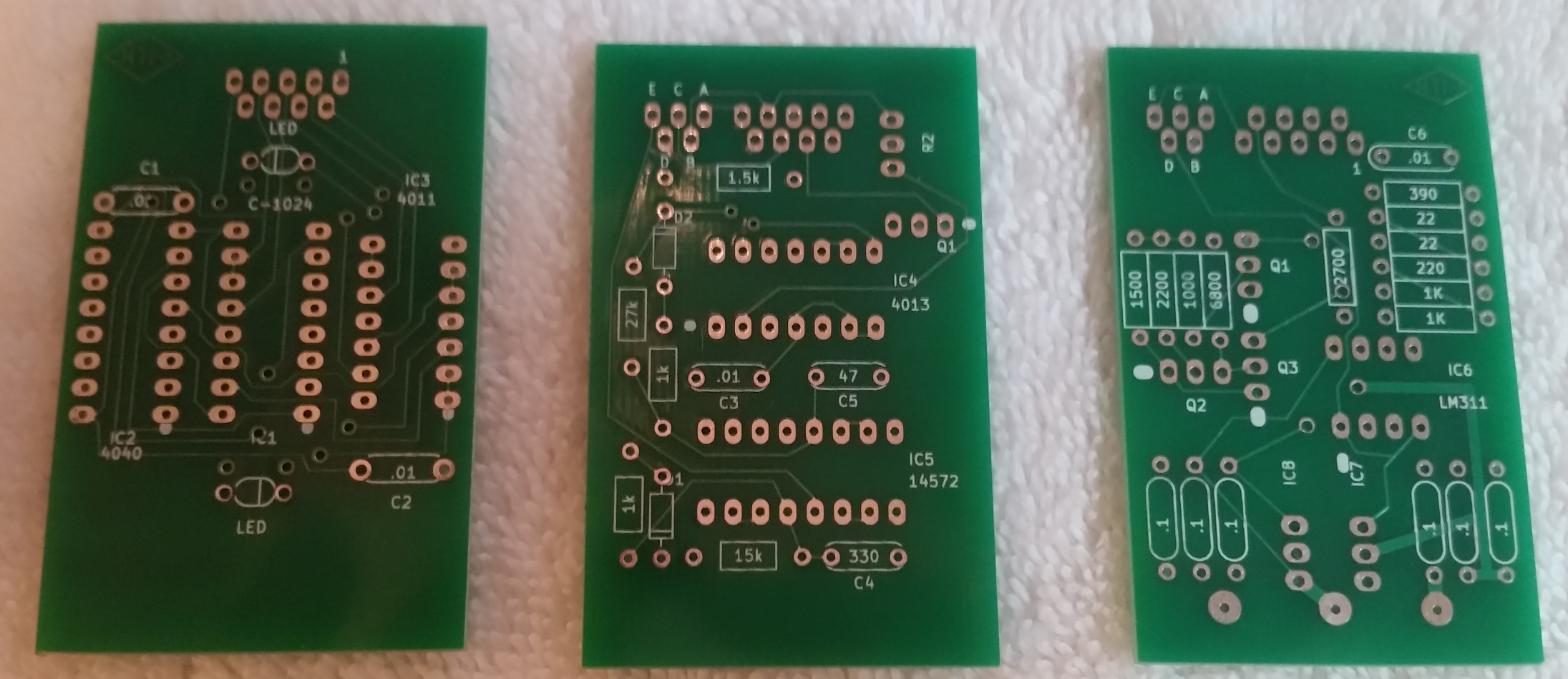 Designing The Replica Boards
I started to go crazy with micrometer calipers but after a while I decided it wasn't worth it. Placement of all components, vias and traces are +/- 1mm from the originals. Of course, the image sensor is exactly in the middle of ACC-1 as required. The KiCad projects can be downloaded below if you want to try to do better. These schematics (and boards) match a WORKING ACC example generously provided by Terry Walker. Note that the schematic of ACC-2 does not match any published schematic. Note also that the silkscreen on the board matches the production board, but not the schematic and the actual parts on Terry's board. C5 is 100pF, not 47pF.
ACC-1
Mouse over images for descriptions. Click images for larger views.

acc-1.zip (ZIP file, 12K) KiCad project for the Cromemco Cyclops ACC-1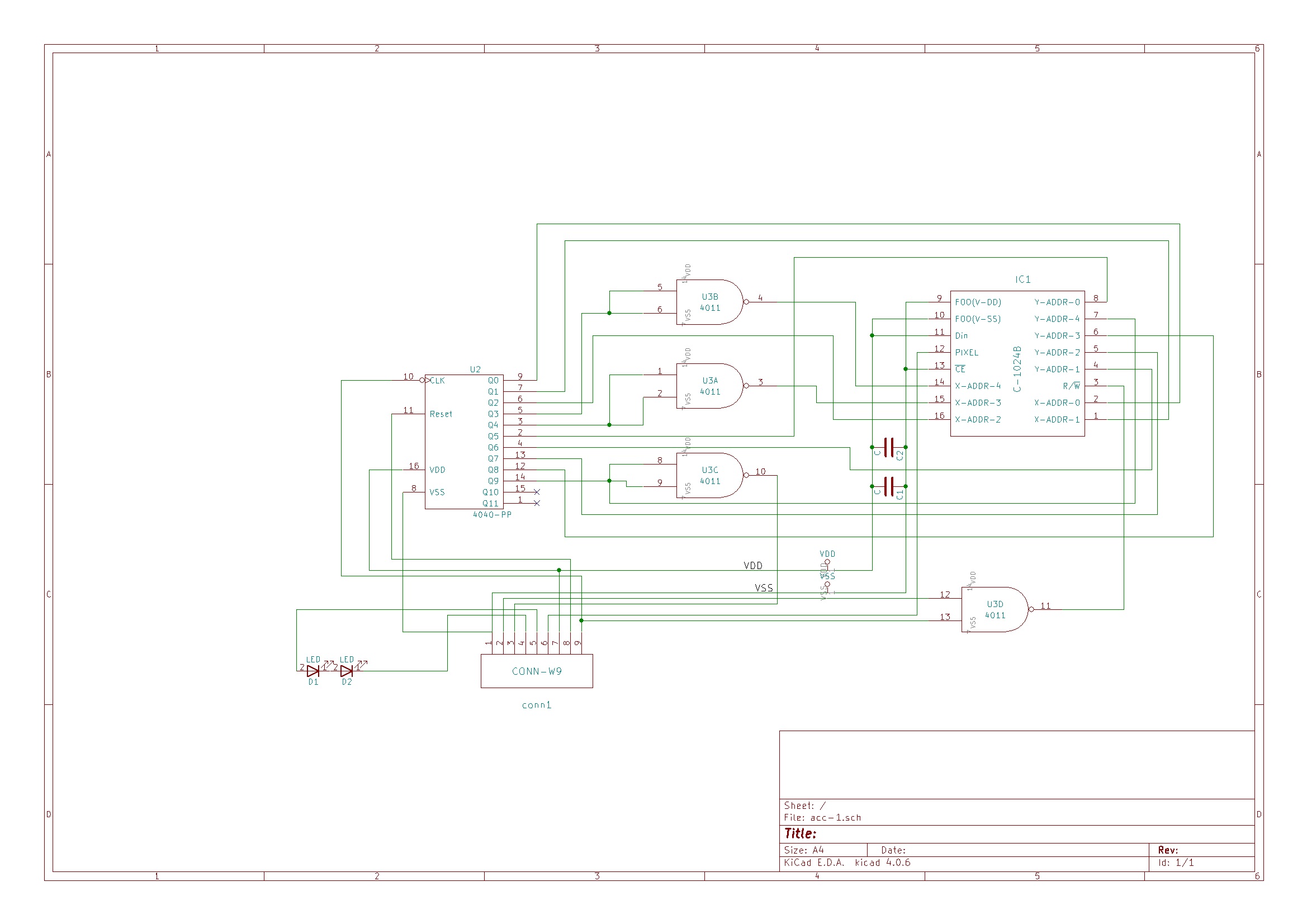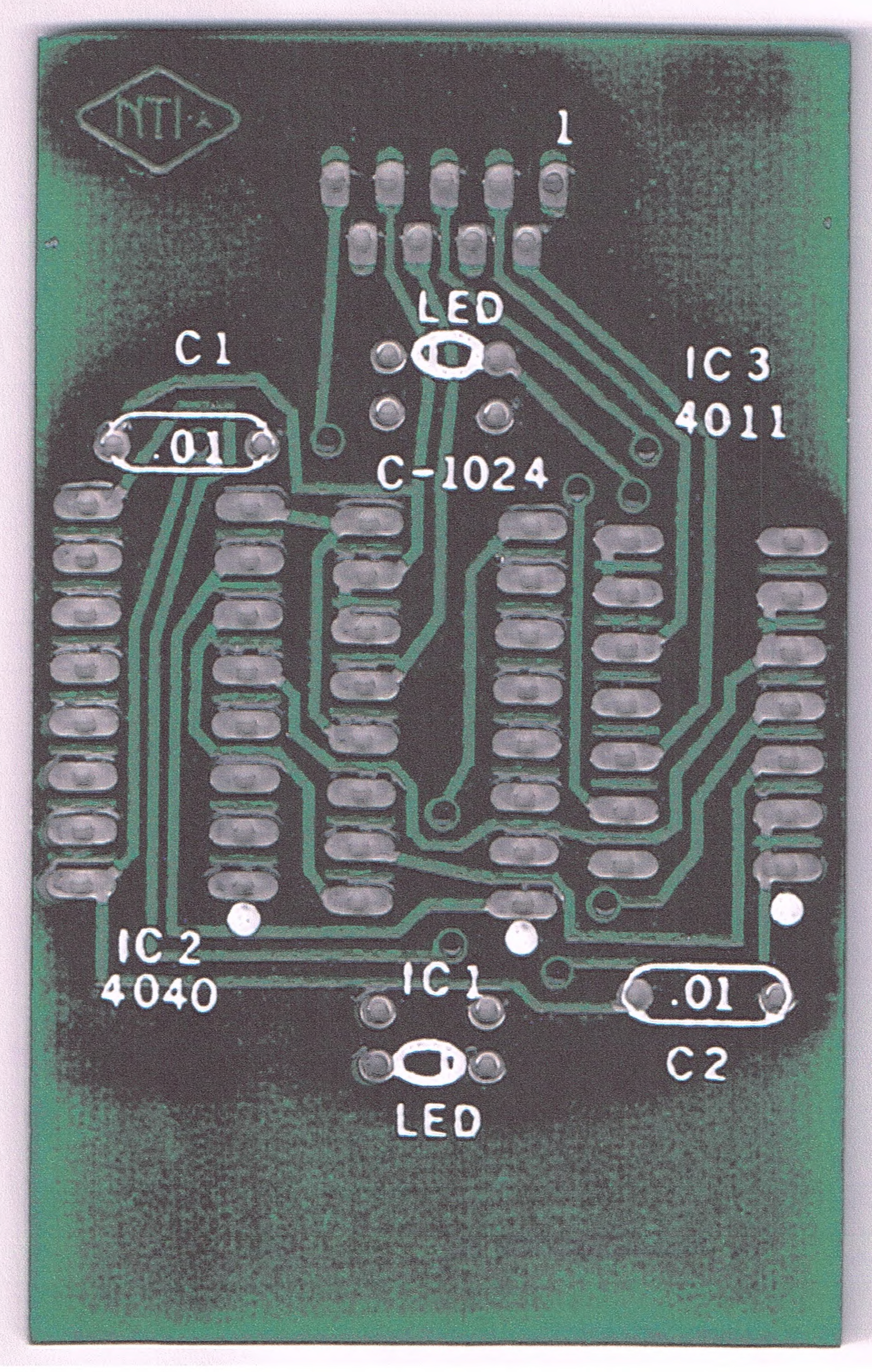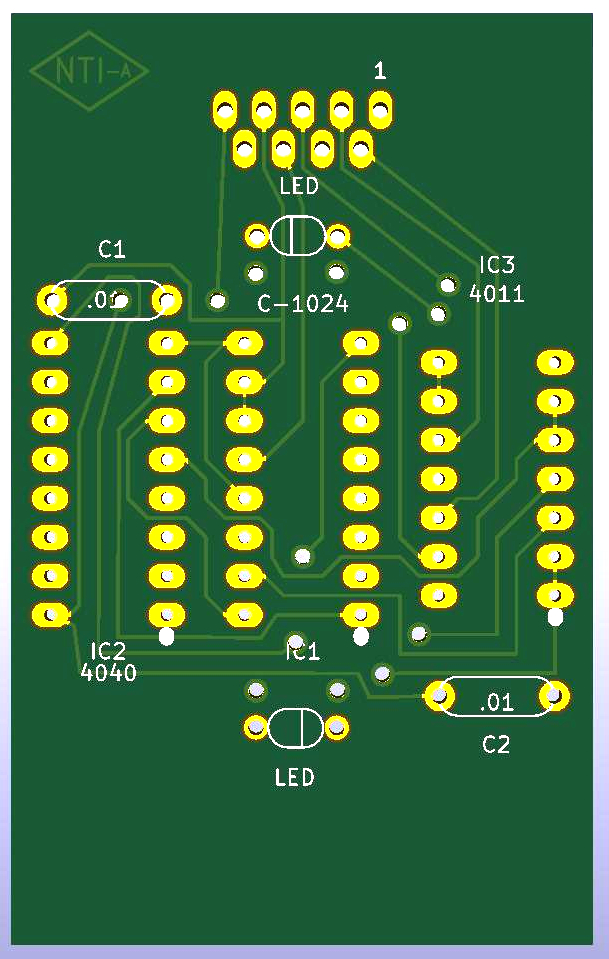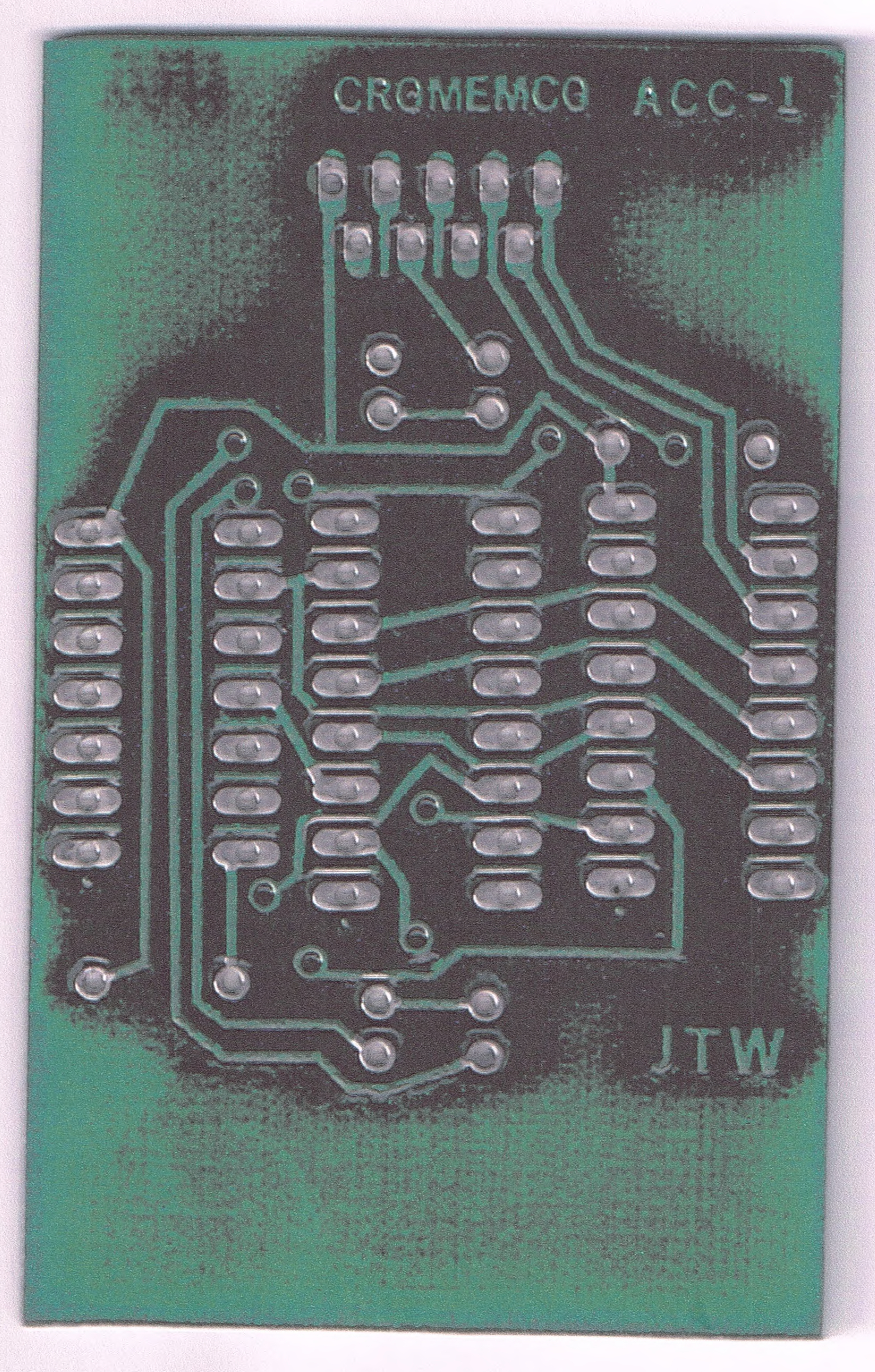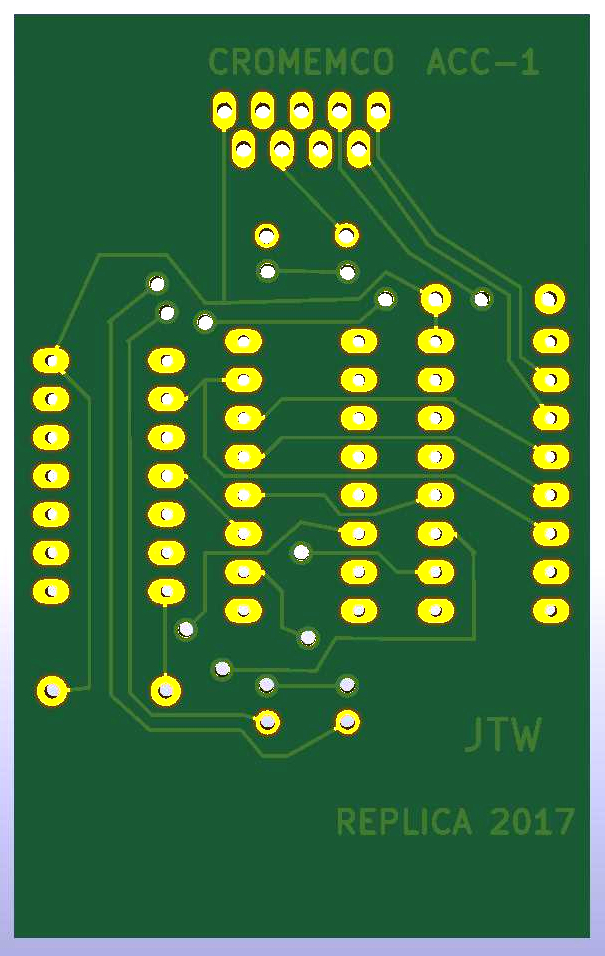 ACC-2
Mouse over images for descriptions. Click images for larger views.

acc-2.zip (ZIP file, 15K) KiCad project for the Cromemco Cyclops ACC-2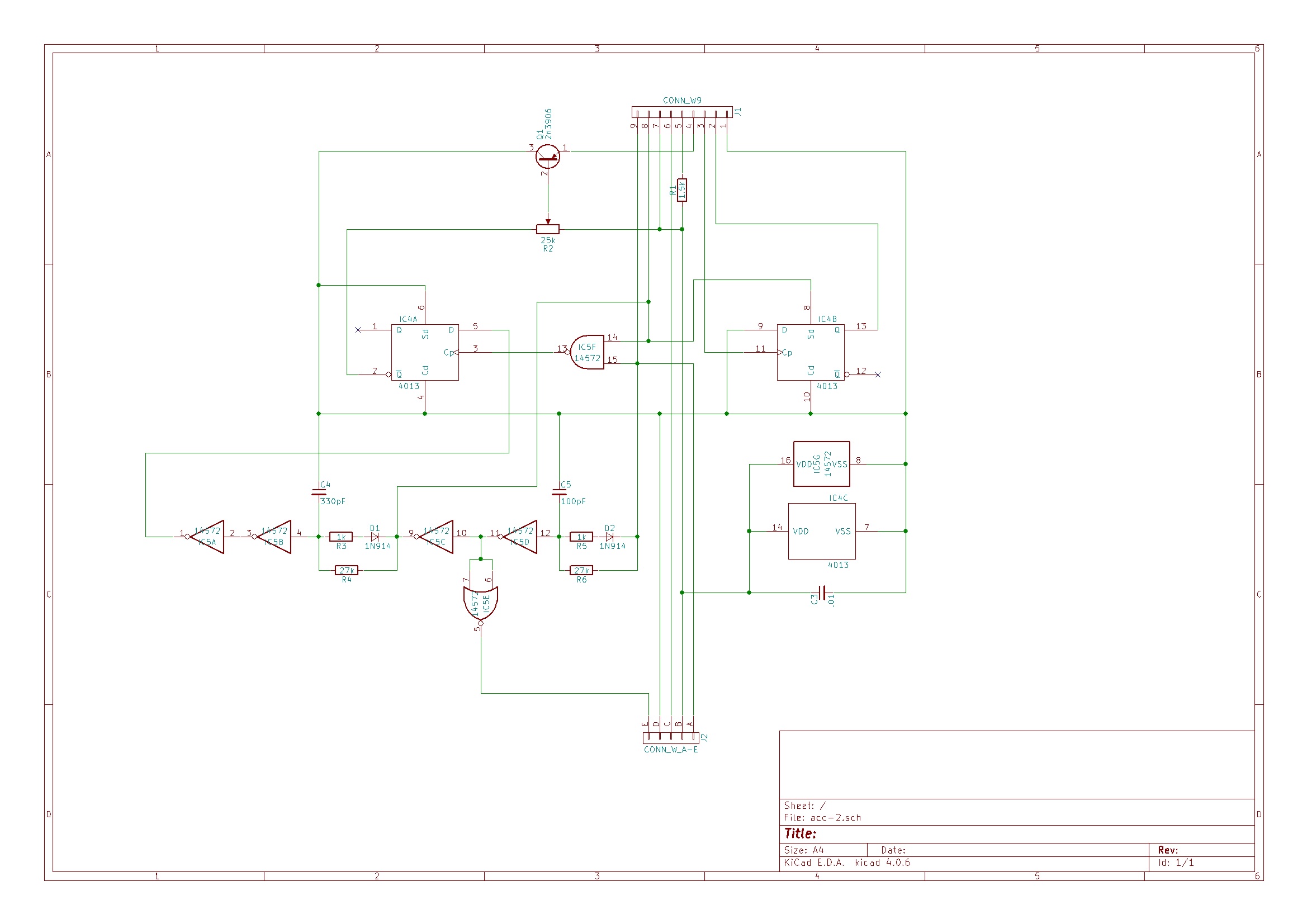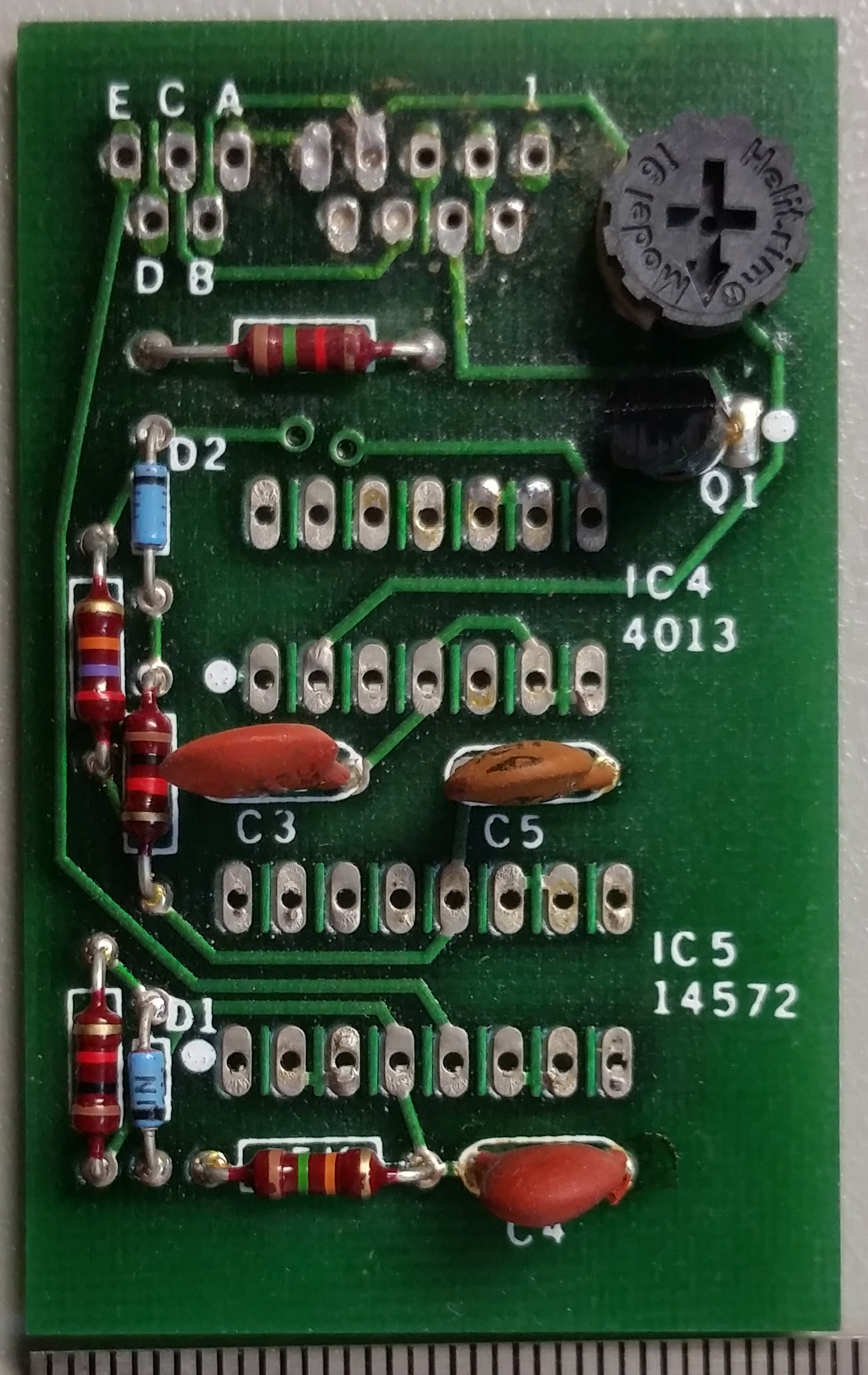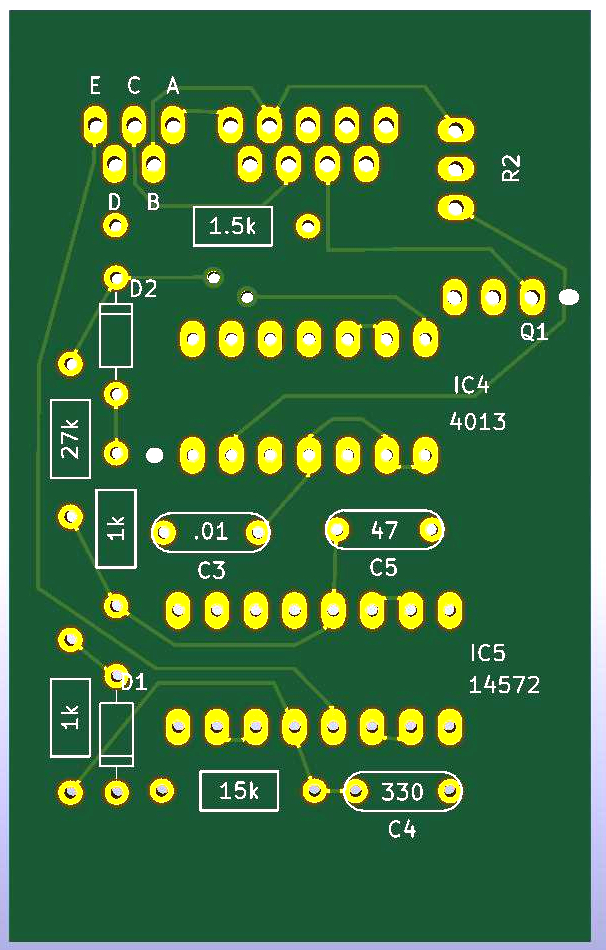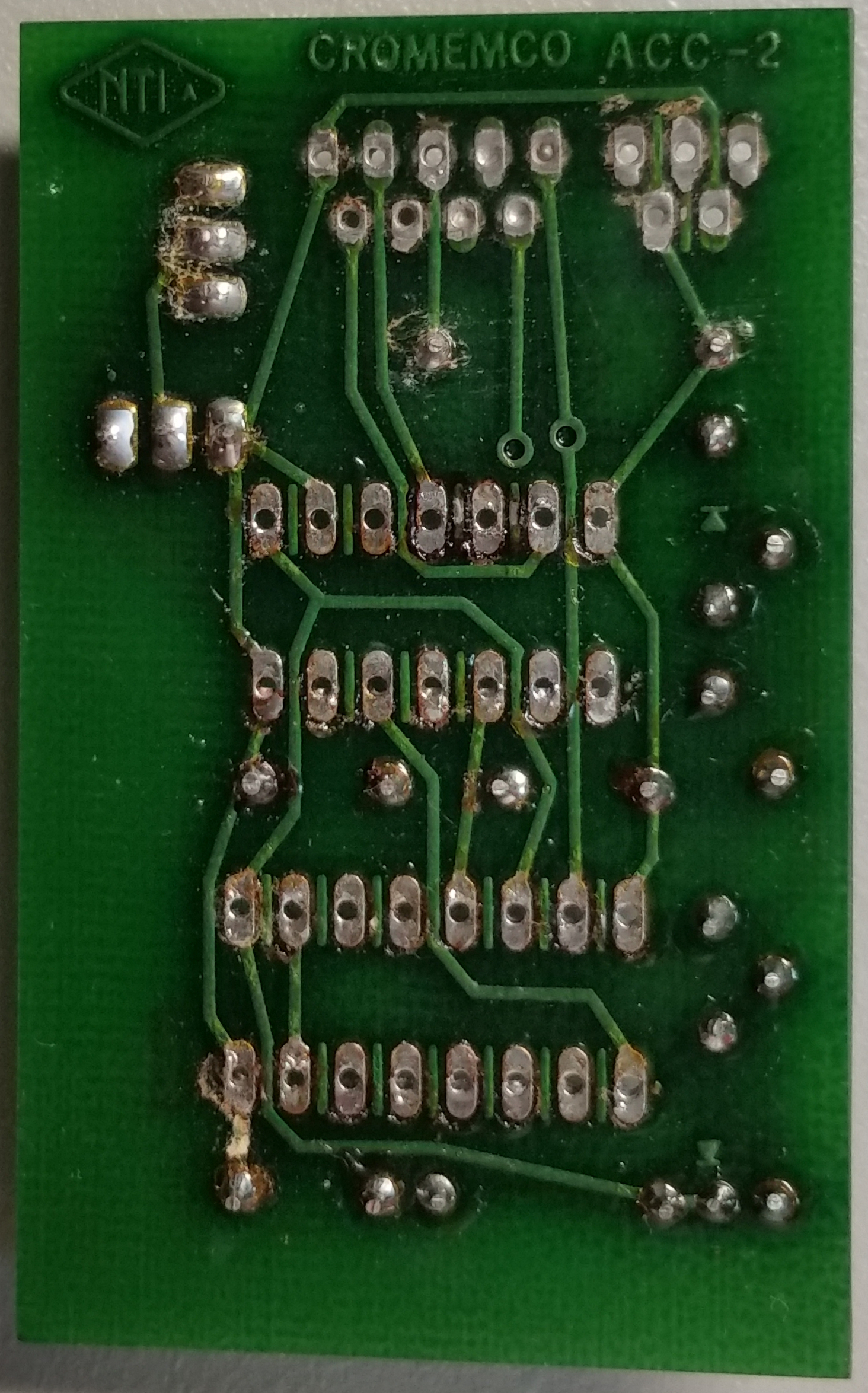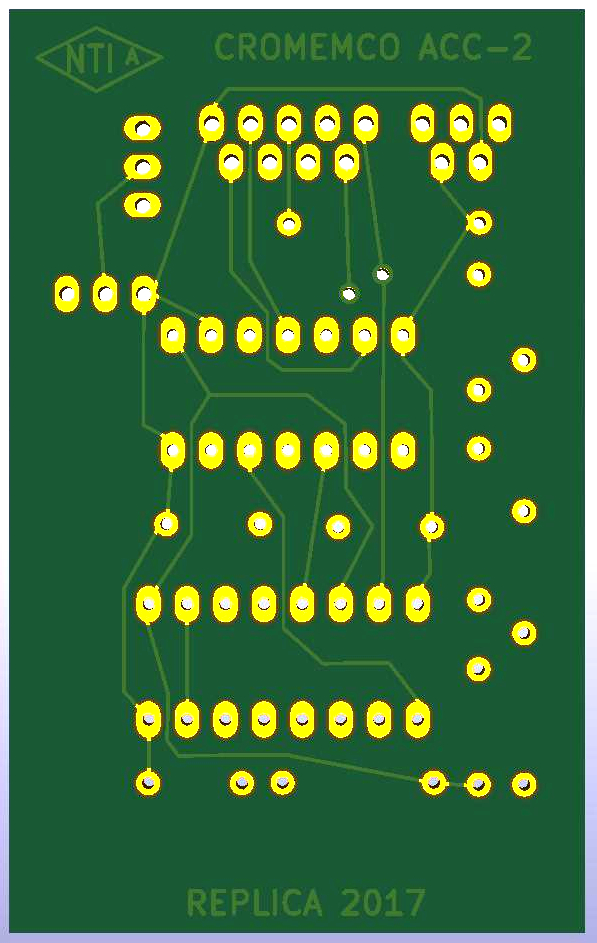 ACC-3
Mouse over images for descriptions. Click images for larger views.

acc-3.zip (ZIP file, 14K) KiCad project for the Cromemco Cyclops ACC-3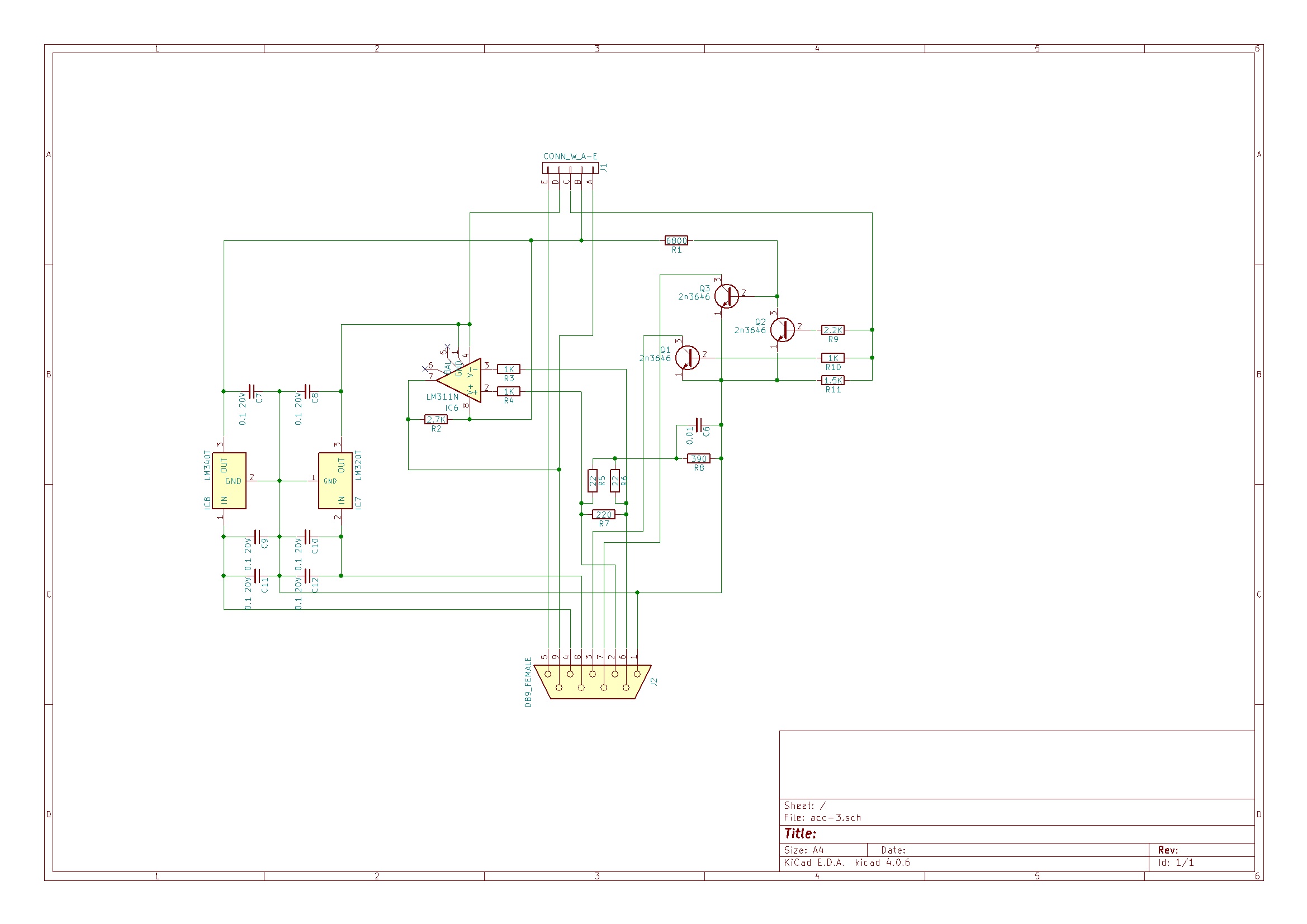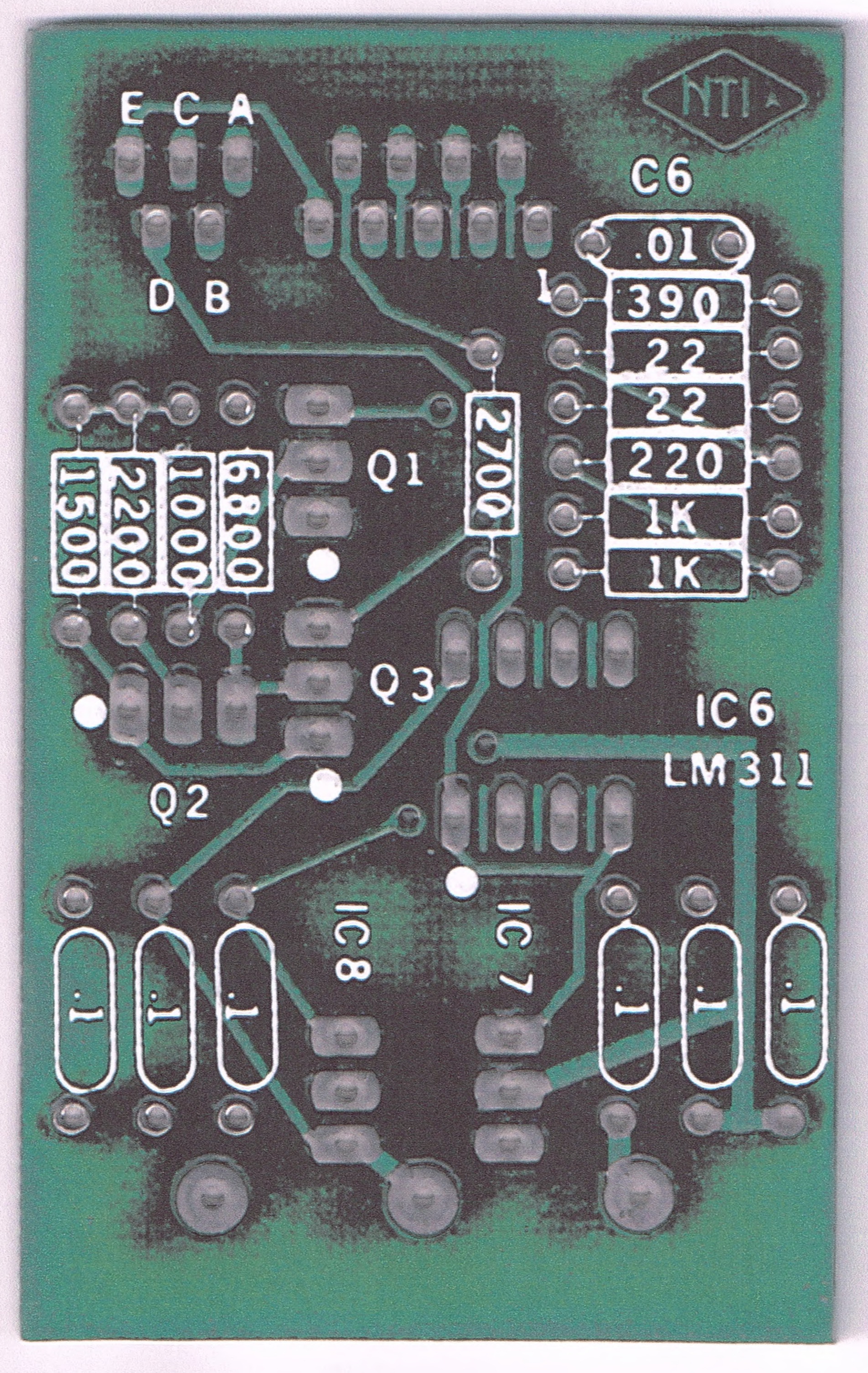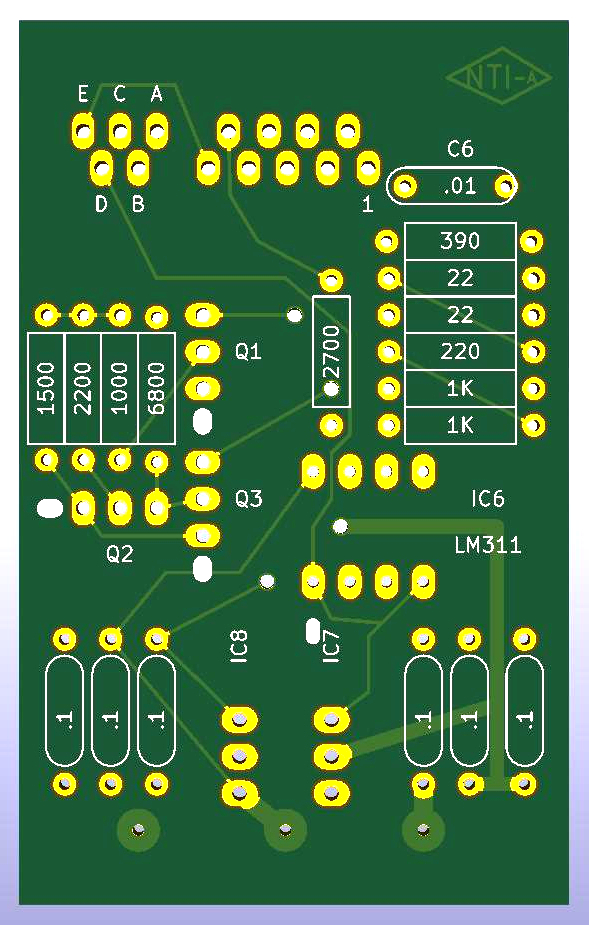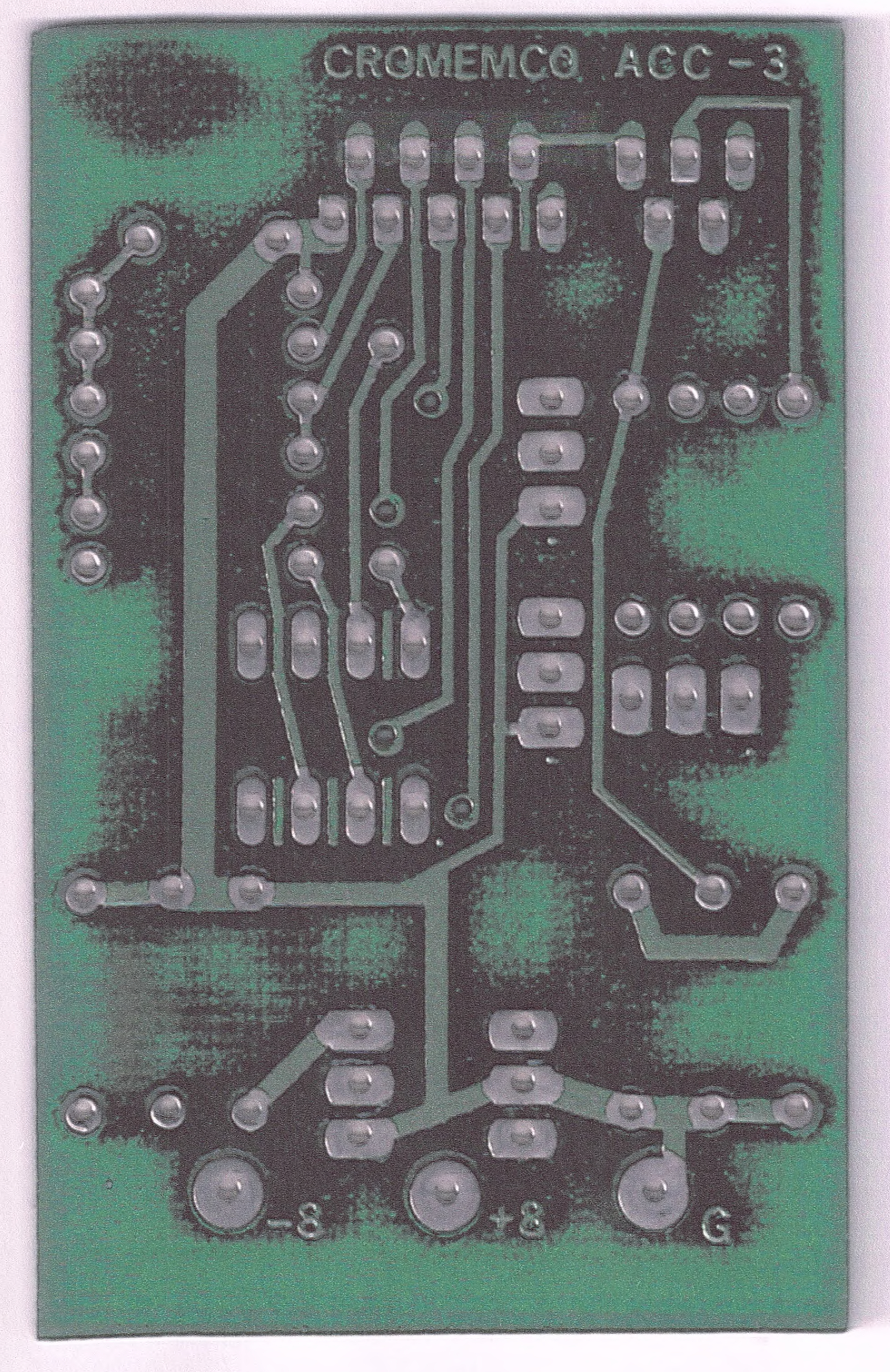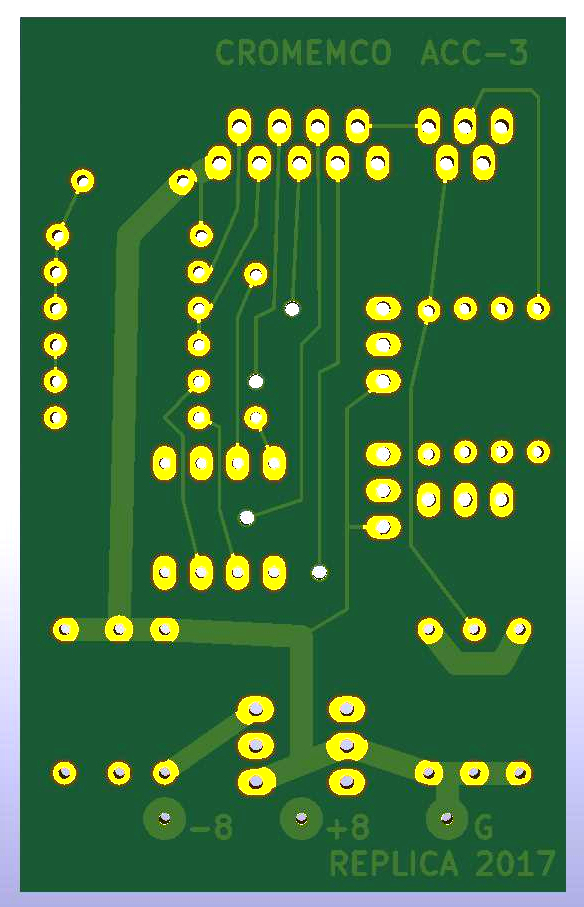 This page created and maintained by Bill Sudbrink
Contact me by posting a message to the classic computer or vcf midatlantic mailing list with Cromemco in the title. (yes, I'm a bit of a Cromemco fanboy)